Reviews
Check back soon to see the nice things our patients have to say about us.
Testimonials
---
---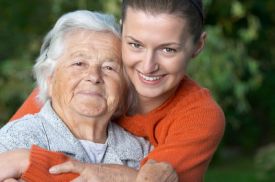 "I am a believer. I had surgery on my right foot and had to learn to walk and stand on that foot again. I could never have accomplished it without the care and attention of the therapist at Grayslake Rehabilitation! Six months after surgery at the age of 60 I ran my first Half-Marathon."
J. Osmond, Lake Villa, IL
Please let us know how about your experiences at Grayslake Rehabilitation, Physical Therapy and Wellness.
Grayslake Rehabilitation, Physical Therapy, & Wellness
997 N. Corporate Circle
Suite B
Grayslake, IL 60030
847.223.8001 ~ Fax 847.986.3580
As of August 13, 2018
Monday
7:00 am - 7:00 pm
Tuesday
7:00 am - 12:00 pm
Wednesday
7:00 am - 7:00 pm
Thursday
7:00 am - 7:00 pm
Friday
7:00 am - 12:00 pm
Saturday & Sunday
Closed